Blog: About making each other better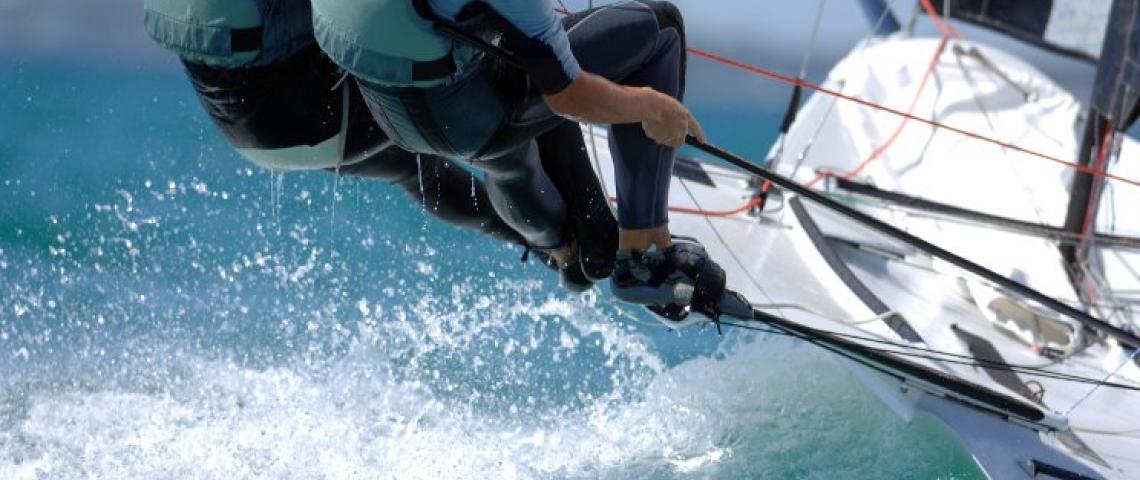 20 years ago, I was selected for the Danish Olympics sailing team. A new 2-man sailing dinghy had been selected for the Olympics programme: the 49er, a fast and technical so-called skiff dinghy, which was new to Danish sailors.
Eight teams of two ambitious sailors decided to go for a serious Olympics campaign, but we soon realized that we were competing for the one Danish Olympic place at a too low level.
Since none of us had any experience with the new dinghy, we decided to work together in order to upskill ourselves. Our ambition was to enhance the qualifications of all 16 sailors, and then select the one boat for the Olympics as part of the absolute world elite four years later. 
It worked. And even more so. My sailing partner and I clinched the Olympics spot and won an European championship, the world ranking and several World Cups on the way.
Moreover, the whole team of eight boats did great, and at the last World Championship before the Olympics we had an impressive five Danish boats in the top 20. It is extremely rare that so many boats from the same country rank in the top in world sailing - and never seen before in Danish Olympics sailing. 
Competitive cooperation
We called it competitive cooperation. Basically, we aimed at making each other better and then to find the winner at the highest possible level. 
The Danish sailing teams, who have continued in the 49er class since then, have kept the same competitive cooperation culture, which has resulted in three Olympics medals, several World Championship medals and many more regatta trophies.
This has led to the - by far - most successful Olympic sailing class in Denmark during the last 20 years, and one of the most successful national teams globally in the same period.
"Turning ambition into a competitive cooperation is both very relevant and needed in business.
The business approach of competitive cooperation
In business talking about winning doesn't always make the same sense as in the world of sports.
Nevertheless, continuously aiming to do better encounter the same ambition – and turning that ambition into a competitive cooperation is both very relevant and needed in business. 
Having worked the last three years with tailored professional peer groups for business leaders and specialists I am seeing more and more clearly what works and what doesn't.
Peer groups whose participants commit to making each other better are the ones, who at a large scale add value to the businesses and persons involved.
Cut to the bone, it is about:
A generous commitment to sharing
An active will to help
And a real ambition to do better
And since participants in a peer group don't end up competing head to head, I believe the "competitive cooperation" could become even more fruitful and ongoing for many years. 
So how about it - are you ready to begin making each other better?
The potential, learning and fun on the way, is enormous.